Approach
Ergo:  a Greek word έργο meaning "work," used as a prefix ergo-, for example, in ergonomics.
A Latin word meaning "therefore" as in Cogito ergo sum.
What's the "work?"  What's the "therefore?"  What's the problem being solved?
Values
What do we value?  Our starting point is CKSCA (pronounced kisska). We align with people and companies that are curious, kind, smart, constructive, and accountable.
Current Work
Our current "work and problem solving" is in automotive and real estate. We integrate hardware, software, logistics, and services to deliver digital video, computational photography, and 3D imaging to auto dealers and real estate agents. The businesses are separate and distinct but use similar models to deliver extraordinary value and quality to our customers.
LESA Automotive and SmartReal.com leverage our backgrounds in building Apartments.com, Cars.com, etc., and are small but quite profitable and growing quickly. Both use blended SaaS, asset-light, logistics, and tech-enabled media models as the foundation for building large scalable multi-sided marketplaces/platforms in automotive and real estate.
Team
Our backgrounds are in building tech-enabled media, marketplace, SaaS, and PaaS businesses.
Anoop Aryal, Partner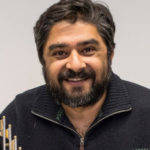 Anoop Aryal's background is in leveraging hardware and software technology to optimize processes and workflows. Since 1999, Anoop has been involved in building SaaS platforms to scale what used to be traditional, offline small businesses.
From 1999 to 2008, Anoop has led efforts to build SaaS platforms for various small businesses. One of the SaaS platforms that was built under his leadership is in use across the world in over 130 languages.
Since 2008, Anoop has been involved in a variety of startups ranging from building massively scalable media platforms to startups in IoT hardware for smart homes.
Anoop is a graduate of Miami University (OH) and has a BSc. and MSc. in Computer Science.  Linkedin
Tim Landon, Partner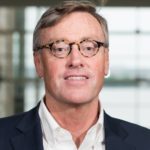 Born in Buffalo, former Future Farmer of America, a graduate of the University of Chicago, and fisherman, Timothy Landon led the building of Apartments.com, CareerBuilder.com, Cars.com, and other online businesses.  He oversees our investment in SmartReal.com.  Among many board and advisory roles, Tim was also a member of the board of directors of American Public Education, Inc. (NASDAQ: APEI), a leading provider of online post-secondary education focused primarily on serving the military and public service communities, for 10+ years.
Tim began as a college intern in 1985 at Tribune Company and had a variety of operating and strategic roles over 20+ years, including participating in the early AOL investment and operating partnership, the building of the Tribune venture portfolio, and initial conceptualization, capital raise, launch and leadership of a number of digital networks, including Apartments.com, CareerBuilder.com, and Cars.com.
Tim holds a bachelor's degree in political science and a master's degree in business administration from the University of Chicago.  Linkedin
Jeff Urgo, Partner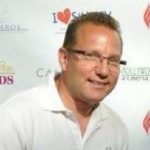 Jeff Urgo built a $30M+ revenue, 30%+ net margin, and 30%+ annual growth digital automotive business from scratch at Gannett (NYSE: GCI) transitioning the legacy print business to a digital video & tech-enabled media business.  Jeff oversees Ergo Advisers' I Do Holdings LLC investment in LESA Automotive.  Christine Mayer and Kim Winkler oversee the day-to-day operations in the auto area.
Jeff is a highly successful entrepreneur and business operator with twenty-five years of experience in automotive and online media.  Jeff's skills, background, and track record are in building and managing new revenue models, sales teams and products, and growing them into substantial media businesses.
Jeff launched a niche auto photo publication in partnership with Chicago Tribune Company in 1993 which rapidly grew to $8M+ in revenue in the Chicago market. Jeff then built, trained, and managed the initial Cars.com independent contractor sales teams for Tribune Company in Chicago, Orlando, and South Florida for approximately two years before transitioning these sales forces back to Tribune.
From 1995 through the present, Jeff has continued to operate his own auto-related media and vehicle inventory ventures and also provided consulting services and worked in partnership with major media companies including Tribune Publishing, Comcast, and Vehix.
Jeff got his start as a porter at a Ford dealership in the Chicago area and worked his way up to become the General Manager of the dealership.  Linkedin